Webtoons have now taken over all of the comics that are published offline. Now there are an equal amount of webtoons available to that of the offline ones. In this article, I'll share some of the best webtoon you should read.
What is Webtoon?
Webtoons are digital comics that are published online. It originally originated in Korea and now the number of these digital comics has reached an equal number of those published offline.
Thousands of creators now publish their comics on webtoon. There are now almost 55 million people that read webtoon on monthly basis.
Quite a big number right!
The main reason for this huge number of readers is because webtoon is free to read i.e you can read all comics for free on webtoon. Also, some of these webtoons are just so good that you won't be able to stop yourself after reading a couple of its chapters.
13 Webtoon that everyone must-read
Unordinary
True Beauty
Tower Of God
Omniscient Reader's viewpoint
God of High School
The Boxer
Unholy Blood
Sweet Home
Catharsis
Don't Hate
Noblesse
Ordeal
Eleceed
If you want to know where I read most of the manga then check out – The Best app for reading manga
13. Unordinary
The world is filled with ability users but not everybody is born with it. The people's status heavily depends on the ability they have. If you do not have any ability then you will be forever be looked down on by others.
The main character was born with no ability. Due to this reason he always used to get bullied in school. One day he awakens a very powerful ability. After awakening his ability he started to everyone that has bullied him in the past. But the feeling of beating others grew so much that he even starts to beat his friends. After everyone reports him to the authority his life totally changes from that point on.
Unordinary is the most read and one of the best webtoon just after Lore Olympus. It has 241M views as per the webtoon.
12. True Beauty
If you are looking for some best webtoon of romance genre, then this is the one that you should go for. True Beauty is the most popular Korean manhwa according to webtoon itself.
The story is about a shy girl that loves to read comics, after learning all about makeup. She starts applying it to herself and overnight her life totally changed. She becomes the most popular girl in her school. But there are many twists and turn that you will see in this one. It has over 243 million views and it is still growing.
11. Tower Of God
If you love reading fantasy-type manhwa with a lot of action as well as a lot of mystery then this is the one for you. In 2020 Tower of God was the first-ever webtoon to get an anime adaptation.
The story is about a boy name 25th Baam. He used to live in the darkest place in the world. One day a girl named Rachael visits him and starts to live with him. Suddenly she told him about her dream that she would like to climb the tower and sees the sky. But to do that she will have to leave him. Baam didn't want her to leave him so he decides to climb the tower to follow her.
The story has many twists and turns and a lot of mystery. It is also one of the most popular webtoons with over 200M views now.
10. Omniscient Reader's viewpoint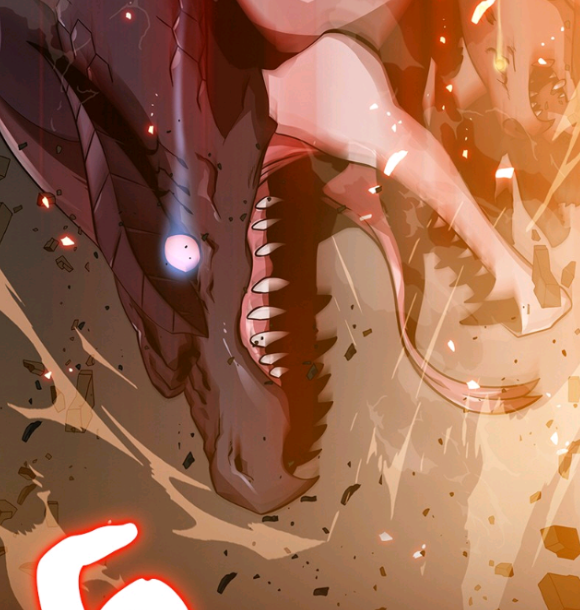 It is just a new webtoon but it has managed to become one of the most popular webtoons now. It started to rise in popularity after Solo Leveling.
The story is about a boy who used to read a novel since he was a child. One day something unexpected happened and the whole world changed like that of the novel. The main character is aware of all of the things that are about to happen now. He was given a skill omniscient viewpoint as a skill after completing the novel.
Overall it is truly one of the best webtoon with thriller and action. And the art is simply amazing!
9. God of High School
This manhwa is main based on the character Wu Kong. And it is a another manhwa to get an anime adaptation.
One day Mori Jin who was adopted by his grandfather started to attend schools. One day he was invited to a competition of martial arts. Along with him, there were several others that were invited to the competition. Most of the invited people had several fighting spirits. The competition takes unexpected turns and Mori Jin had to resolve all of this by showing his Wu Kong powers.
It is an ongoing webtoon and gets views in millions every months. It is a must-read for people who likes betrayal.
8. The Boxer
This a new webtoon that is recently been released. It didn't take long for it to rise in popularity, It is now the most popular one in the sports genre. It gets millions of reads every month and it is rising regularly.
The main character of this manhwa is one of those geniuses that you will hardly ever find. He is able to learn things just by seeing them for once. Due to this, he finds everything in life to be boring. One day he gets recruited by one of the best boxing trainers in the world. He rejected him at first but then he accepted the offer.
It is not without any reason that it is so popular. It is one of the best webtoon that once you start reading it you will not be able to stop yourself from leaving it in the middle. When there are more chapters available.
7. Unholy Blood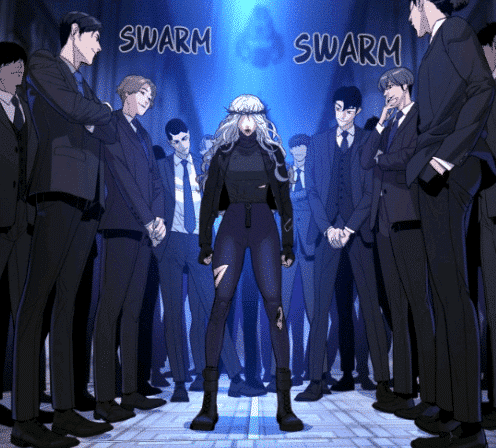 This is a story about Hayan a vampire. She wanted to live as a normal human so she starts to attend the university but again the rise of vampires has changed human society. Hayan now with the help of a police officer starts to takes her revenge and protect her loved ones. She is also a pure vampire with a high amount of strength.
It has started to rise in popularity in recent days and overall the story, as well as the art, is very good. It's a fairly new series that has able to become one of the best webtoon now.
6. Sweet Home
If you are looking for a good thriller webtoon then you should definitely try this one on. The main character used to get bullied in his school and even his parents weren't able to do anything about it. Since the father of the bully was the boss of the company where his father worked at. One day all of his family got into a car accident and died leaving the main character behind. The story starts getting interesting after that.
The main character got kicked out of his house after his parents die. He starts to live in a rented place and then strange events start to happen. Ghosts and monsters start to pop up. It is a pretty interesting manhwa, I'll highly recommend you try it out.
5. Catharsis
If you like to read manhwa that has great art then look no further than this one. Catharsis is a completed webtoon with really great art. The story is about a boy who is able to see another world in his dream. He used to ignore everything and thought that everything was a dream not a reality but he soon finds out about the demons and other people.
It is a very intriguing story and the plot twists are really something. Since it is complete you will be able to know everything that is gonna happen in the story and you won't need to wait for more chapters.
4. Don't Hate
This is another great comedy-type webtoon. In this one, all of the humans die after World War IV. There are very few humans left in the world now and the animals have evolved to have some intelligence to that of the human. Now the humans are no longer rulers of the world.
The main character is now the only human alive in this world. He gets bullied every day by the other animals because of being a human. But his life changes after a killer whale decides to protect him.
(NOTE: It is a great comedy type webtoon with a lot of chapters. I'll highly recommend you to try this.)
3. Noblesse
The story is about a vampire lord known as Rai. He wakes after 820 years of his slumber to recover he strength back. He starts his new life as a normal school boy which by run by one of his servant Frankenstein. His normal school life is now changed by a series of events caused by the vampires, werewolf and the a organization known as unions.
It is a complete webtoon series that has recently got an anime adaptation. But in my opinion they have not really done a good job at making the anime. Overall, it is one of the best webtoon that you will find.
2. Ordeal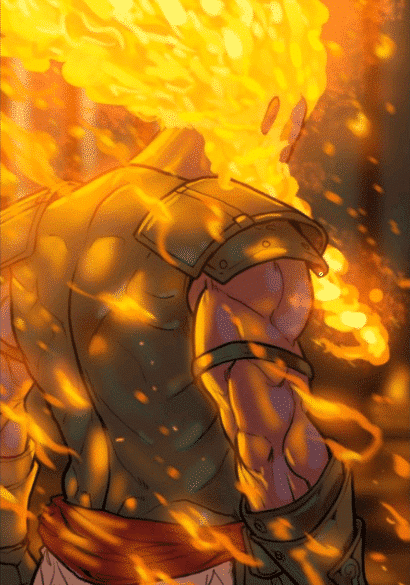 The ordeal is a story about evolved humans known as Pinoys. Pinoys have the special ability that transcends human capabilities and knowledge. They possess special abilities and waged a war against humans. The humans were just about to get defeated but in the end, they got saved by Pinoys that sided with humans. In the end, humans win the war and special rules were made to recognize Pinoys so that the same thing won't happen again.
Overall, it has the best art that will make you hooked and as well as the story. In this story, you will find that one human is able to get the power of one of the most powerful war gods. It is one of the best webtoon that you will see.
1. Eleceed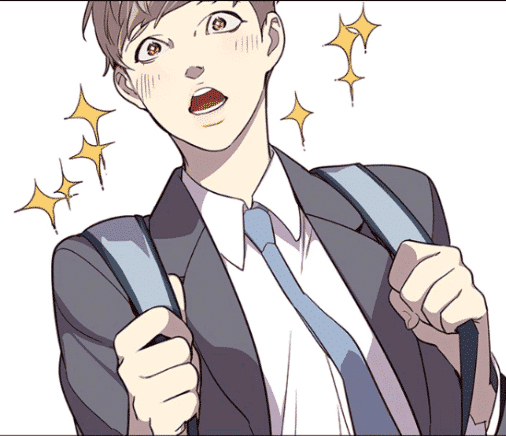 ELECEED has now become one of the most popular webtoon gaining over a million views per month. The story is about Jinhwoo a kind-hearted young who developed a special ability of harness the power of lightning. One day while taking a stroll he finds a cat whose health wasn't looking well. He starts to feed the cat but later he finds out that there is a human soul in the cat's body. His life starts to change after getting involved with the cat.
Overall, it has now become one of the best webtoon getting over a million views that is still increasing. The art work and the plots will really leave you speechless.
A word from us
All of the best webtoon lists in this article are my personal opinions. If you do have some other suggestions then share them in the comments to let others know about them. Also, make sure to check out our YouTube channel – Noble Suggestions
Other Suggestions you might like