In this post, I'll show you some of the best tachiyomi extensions for their newest update.
So as we all know Tachiyomi has become the most used manga reading app and the reason for that is there are so many websites on the internet and this app lets you read from these websites by using the app.
If You are still unsure if Tachiyomi is the app you should go for then read this article of ours – Advantage of Tachiyomi
You can also check this YouTube Video from our Channel
Where can you download Tachiyomi App?
As you might be already aware, Tachiyomi isn't available on Google Playstore. So if you want to download this manga app, then you need to visit their website. It's very easy to download it just search download Tachiyomi on any search engine.
But for your convenience, I am putting the (download link for Tachiyomi) here – Click Here to download
After downloading the app, it will not show manga to you right away. You must have these Tachiyomi extensions to read the manga. Otherwise, all your efforts will go to waste.
What Are The Best Tachiyomi extensions?
So as we have already discussed that tachiyomi is a website aggregator app. It uses tachiyomi extensions to browse through the internet to provide you with the best manga you might search for. These extensions are what helps in aggregating manga from the websites.
List of the best Tachiyomi extensions:
Mangakakalot
MangaOwl
MangaPark
Manganelo
ManhuaUS
MangaLife
Kissmanga.in
Webtoon
MangaFast
MangaTx
MangaDex
Mangabat
NHentai
You will find all the tachiyomi extensions in the browse section of the tachiyomi manga app. There go to extensions and start downloading the extensions you need.
I recommend downloading only those extensions that I have suggested.
Now, let's discuss why choose these Tachiyomi extensions
You already know there are a lot of manga extensions available in tachiyomi, so it is very hard to know which one to go for since most of the extensions are good.
So the best thing you can do is ask someone who has been using Tachiyomi for a long time cause they have the most experience with the app. But for you, there is no need that's why you are browsing them here. Starting our list with…
1.
Mangakakalot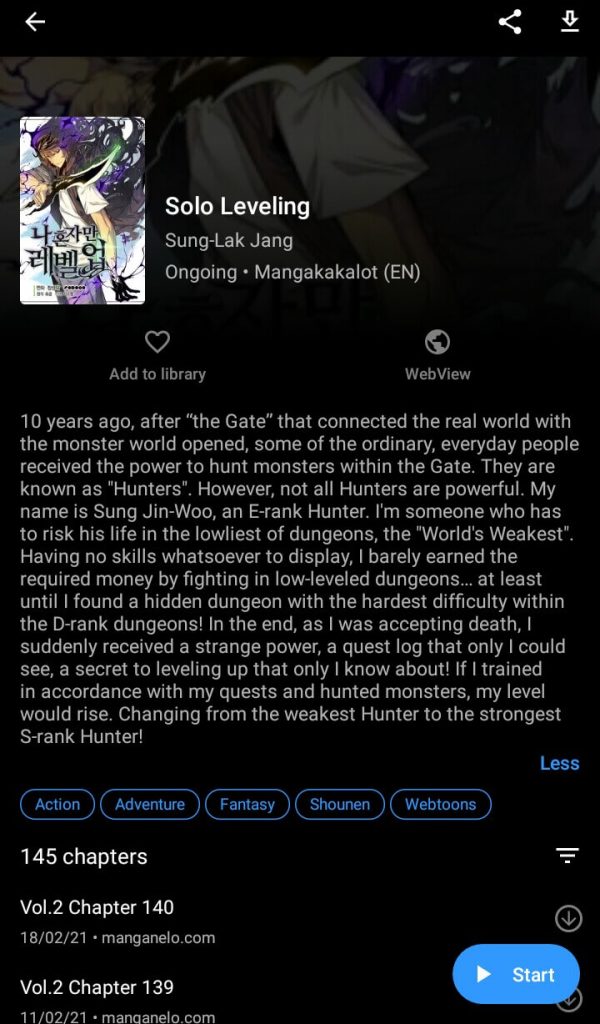 You can filter manga as per your preferred genre
With the new update of Tachiyomi, you can now filter manga as per your choice but not all extensions have them. Mangakakalot provide you with rich filter options which certainly you don't see in other extensions
Their Rich Library of Manga
Now Mangakakalot has a lot of manga and they constantly keep adding more and more manga to their websites so the chances of you finding your favorite manga in this Tachiyomi extensions is much more.
2.
MangaTX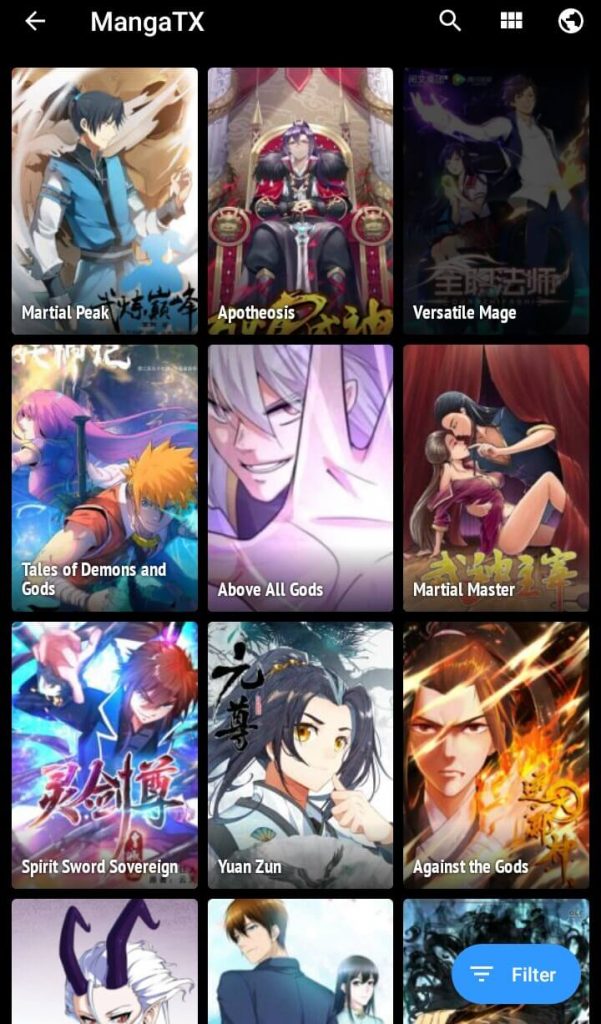 This is another tachiyomi extension that has a rich library of manga, but they're not that rich filter option like mangakakalot. The manga in this extension is updated very quickly and new manga always keeps on adding to this website.
3.
MangaPark
This also is a good extension of tachiyomi with a rich library but it also has a lot of hentai manga in it. You can also find Manga with different genres.
4.
Manganelo (Most Preferred Of All Tachiyomi Extensions)
It is one of the most preferred websites of many readers worldwide because of its very rich library. Most of the websites on the internet use this website for relevance. The manga also gets update really quickly on this website, also new manga is constantly brought here.
5.
ManhuaUS (Best Tachiyomi extension for manhua)
ManhuaUS has the largest list of manhua. So if you want to read manhua ( *used in Chinese) so this is the best extension for reading them.
6. MangaOwl
MangaOwl provides with you a lot of manga suggestions from action to yaoi, yuri, and hentai. It is an all-in-one tachiyomi extension that every user should have.
7. MangaDex
Before I didn't recommend downloading this extension because it doesn't use to work most of the time and the website was down for a month. But after the latest update of this extension, it works really well and now you can use it to read manga without any problems.
8. Mangabat
After have been using tachiyomi for so long. I have seen that this is one of the best extensions of tachiyomi. It not only loads very fast, it even has much more manga to offer than any other site. If you try to look for any manga you are more likely to find it in this tachiyomi extension.
9. MangaFast
It is one of those decent extensions that is new compared to other extensions. It is a new manga extension with a lot of manga compared to all of the popular ones.
10. Webtoon
If you ever thought of reading webtoons then this webtoon extension helps you aggregate all of the webtoons from their original site. It is recommended to download for people who like to read webtoon.
11. Kissmanga.in
Just like Kissanime the website that helps you watch anime, Kissmanga is also their website that helps you read the manga. They have a lot of manga to offer and many people use it. Has a ton of manga and new manga is constantly added here.
12. MangaLife
Mangalife has been a popular website for a long time. In recent days google mostly shows mangakakalot as the first result. But this website is also used by many manga readers. I'll recommend you download it as well.
A Word From Us
These were some of the best tachiyomi extensions that I have seen so far. I have been using tachiyomi for more than 2 years now. And in my experience, these were just some of the best tachiyomi extensions leaving the few that have been removed by tachiyomi. If I find more good extension then I'll update the list then.
Other Suggestions You Might Like
If you have any suggestions or queries, then comment them down below. We will try to get back to you as soon as possible.