Martial Arts manhua is one of the genre of Manhua, Anime, Novels and Video Games and they have been popular for quite a long time.
10 Best Martial Arts Manhua you should be reading in 2021 are:
Bowblade Spirit
Chaos Alchemist
Divine Hero Skyfall System
I'm An Evil God
Legend Of The Northern Blade
Kubera
Martial Arts Reigns
Mujang
Return Of Immortal Emperor
Tale Of Scribe Who Retires To The Countryside
These are some of the best new martial arts manhua released recently and these manhua are all martial arts type and are absolute best of their category.
Now we will be discussing about all of the above Martial arts manhua in more details.
Bowblade Spirit Martial Arts Manhua summary :
The bow is a weapon that dominates everything in sight, even for targets hiding at distances too far for the eyes to see. Just imagine a weapon you cannot even see targeting your life. What could possibly be scarier than that?
A training regime from hell with a brutal grandfather. A joyful trip to Zhongyuan in search of a wife. The rise of a hero who will overturn the Murim world. Ki Guided Arrow – a fresh take on Ki Guidance that is stronger than both the Ki Guided Sword and Blade! Fire the arrow into tomorrow!
Chaos Alchemist martial arts manhua summary :
Gu Yun, a young gifted genius, is reduced to doing odd jobs at the Qing Shan sect because his spiritual energy was weakened from an ancient god's seal.
His father was also implicated, and had his role as head of the Qing Shan sect stripped, and was imprisoned by the opposing Feilu family. At this time, Gu Yun discovers the secret hidden within his body, and forms a pact with the ancient god..
Divine Hero Skyfall System Martial Arts Manhua summary :
After three years as a son-in-law, Xiao Ge suffered countless glares and insults. But the kindness and beauty of his wife made it hard for him to give up. Finally, once the Shenhao system was awakened, life began to hang on from then then on he became unpredictable
I'm An Evil God martial arts manhua summary :
Among the various realms, is the manliest and most handsome evil god in history! The peerless and handsome Xie Yan crosses over and falls into the vixen's lair.
In order not to be drained of his entire life-force, he travels between various realms, cuts down a son of god, and repels an invading union hailing from across the ocean… This is the story of how he eventually becomes an evil god.
Legend Of The Northern Blade Martial Arts manhua summary :
When the world was plunged into darkness martial artists gathered to form the 'Northern Heavenly Sect'. With the help of the Northern Heavenly Sect people began to enjoy peace again. However, as time passed the martial artists began to conspire against the 'Northern Heavenly Sect', and eventually caused the death of the Sect Leader, Jin Kwan-Ho, destroying the sect with it. As everyone left the sect, Jin Kwan-Ho's only son, Jin Mu-Won was left behind. Mu-Won has never learned martial arts, but he finds the Techniques secretly left behind by his father and begins to acquire the martial arts of the Northern Heavenly Sect.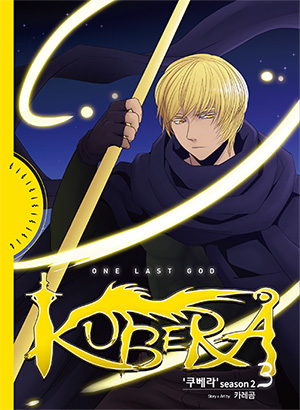 Kubera Martial Arts Manhua summary :
Gods with everlasting lives. Sura who possess unrivaled power. And humans, caught helplessly in-between.
When Kubera's peaceful village meets its fiery end, a mysterious magician named Asha comes to her rescue. Together they begin a journey in search of answers and revenge. Meanwhile across the realms, a web of entwined fates is growing tighter. One by one the other players of the game will emerge, each with their own agenda to pursue.
At the center of this maelstrom stands Kubera, the girl with a god's name. Will this sixteen-year-old be the salvation of the world or its destruction?
Martial Arts Reigns manhua summary :
Ye Ming, is the rising star of Family Ye is regarded as a genius among his peer cultivators. And he was schemed by his jealous cousin and the latter cut his meridians, crippled his abilities and hamstrung him ruthlessly. Yet Ye Ming never gives up because he'd sacrifice everything for take revenge for his deceased parents who were murdered by Family Huang. But he doesn't know that he is considered a pain in the neck to Family Ye and a big conspiracy is looming out of the darkness…
Mujang Martial arts manhua summary :
Set during the Goryeo military regime, a hero that arises from a slave to be reborn as a general.
This is a completed martial arts manga series and is really enjoyable to read every chapter of this martial arts manga will make you feel excited.
Return Of Immortal Emperor Martial arts manhua summary :
Three years ago, Yun Qing Yan accidentally fell into the Immortal Realm from the Mortal Realm. After three thousand years, Yun Qing Yan became the great Emperor Yun of the Immortal Realm. Breaking through the barrier between the two realms, Yun Qing Yan discovered that only three years had passed. "Before, I was too weak to protect my loved ones. Now, I'll make the whole world bow before me."
Tale Of Scribe Who Retires To The Countryside Martial arts manhua summary :
A scholar who failed the national exams is picked up by a martial arts master and given the task to record his life into a book. Through their journey, Son Bin meets many great people and soon finds himself following the same path as the master, as the Martial Arts King.
So these were all for the list of 10 martial arts manhua guys. These martial arts manhua are some of the best pick although there are more martial arts manhua I would like to recommend but I'll recommend them in other posts.
Best Pick Of Martial Arts manga from this list is :
Although you can start with anyone of the martial arts manhua but my best pick to get you started would be Mujang and martial arts reigns.
Hope you enjoy reading them but if you are wondering where I read all of these manga then you can check out these 10 free manga websites which I use and also their extensions are also available in Tachiyomi.